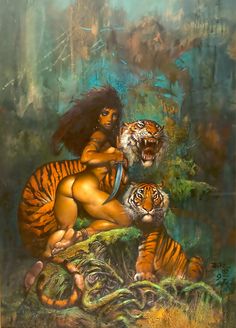 Good afternoon metal heads and here we go with another trip back to the 80's and we're up to 1989 for today's show and I've got 21 killer tracks from that year lined up and ready to go. So, expect to hear from King's-X, Obituary, Testament, Alice Cooper, The Cult, Nine-Inch nails, WASP, TNT, Overkill, Aerosmith, LA Guns and many more to help get your weekend off to a rocking start.
My Linktree Social Media Profiles
Check Out The Devil And The Awesome Four 2nd Edition
Captain Freak-Out's Psychedelic Radio
My cousin Michael McDonagh recently started his own little T-shirt business on Spread shirt and he is adding new products all the time. Check it out at the link below and tell him I sent you over ;-)
ALL ABOUT KABUKI
If you haven't checked out Captain Freak-Out's Psychedelic Radio then just click the link, head on over and get ready to enjoy some classic stoner and Prog rock courtesy of Nicholas.
 CAPTAIN FREAK-OUT'S PSYCHEDELIC RADIO
Artwork by the fantastic Luis Royo